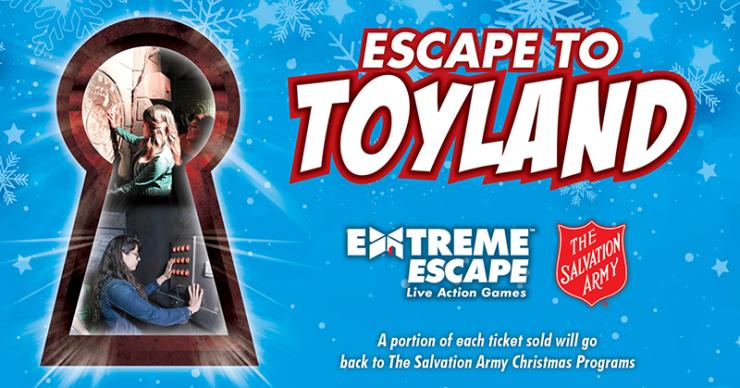 Extreme Escape & The Salvation Army present:
Escape To Toyland
Each Ticket purchased using code 'TOYLAND' will receive an exclusive discount and $5 will be returned to The Salvation Army! $25 tickets available only by using promo code 'TOYLAND' at checkout.
Save BIG on your next Extreme Escape – Escape Room adventure and help an amazing organization raise funds to help with their wonderful Christmas Programs! The Salvation Army assists in providing funds to families in need to help with groceries for Christmas Dinner, Clothing, Toys for Forgotten Angel, Christmas Gifts for Seniors and so much more.
$5 for every ticket purchased using the special code will go back to The Salvation Army Christmas Programs this Holiday Season.