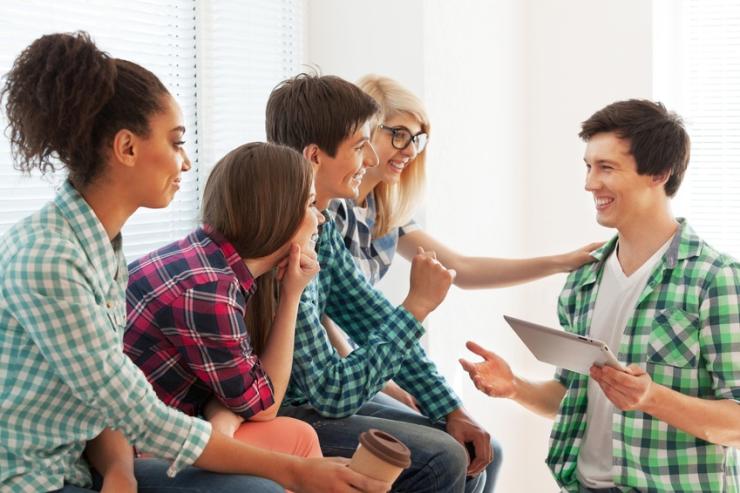 When kids learn team work early on it positively impacts how they interact with others and communicate well into adulthood. Studies have also shown that team work helps kids develop empathy for others. 
The great thing about team building activities for kids is they're fun! Kids don't even realize they're learning valuable life skills because they see it as entertainment. But when you choose the right activities, in the end kids are more open to team work and more cooperative all-around. 
Here are a few of our top picks for team building activities for kids in San Antonio. 
Create a Collaborative Work of Art
Art is a great team building activity because there's no right or wrong. All you need is a single theme and large enough project for a number of kids to work on together. A wall mural is a great option. You can even inspire the group before the project by taking a tour of the many murals in San Antonio. 
Don't have a permanent wall space to transform? You can get a large roll of art paper from an office supply store instead. If you opt for the art paper you can tape it to a wall and let the kids decide what type of art tools that want to use. Instead of having each kid do their own thing, have them decide on the subject matter and choose how each kid will contribute to the artwork. 
Build a Chain Reaction Contraption
Kids will get a kick out of seeing how lining up things just right can create a chain reaction. Building a chain reaction, whether it's a simple setup with dominoes or a machine project set, is ideal for small groups. Everyone works together to create the chain reaction contraption and get to share the experience of seeing it work. 
Bonus – kids will learn the essentials of cause and effect! Check out the exhibits and events at the DoSeum. There are always creative activities including ones that involve chain reactions. 
Work Together to Get Out of a San Antonio Escape Room
Getting out of an escape room in San Antonio isn't a one-kid job. If players want to make it out within the 60-minute deadline they have to work together to discover clues and figure out the puzzles. The better the players work together and communicate the more likely they are to escape the room! 
At Extreme Escape we provide challenging fun for people of all ages. We've hosted a number of birthday parties and team building activities for groups like the Scouts. A number of our San Antonio escape rooms are appropriate for kids as young as nine years old. Just keep in mind an adult supervisor needs to be present if the players are 15 or younger.