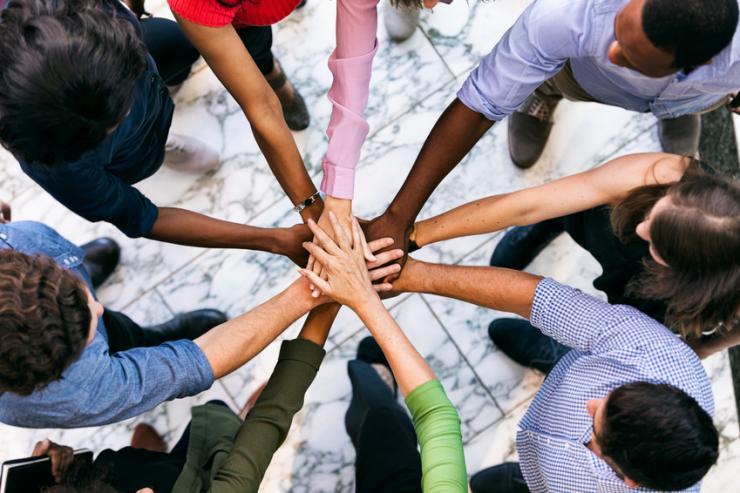 Team work makes the dream work! But achieving a productive, supportive work environment takes, well, work.
Some companies regularly have games and activities in the office, but there are also a lot of fun team building activities for work that require going off-site. When you want a little change of scenery to recharge your workforce try a few of these team building activities.
Run an Obstacle Course
An obstacle course is a classic team building activity. Employees get a workout while they help each other get through the course using their strength, smarts and good communication.
There are a number of obstacle courses to choose from depending on the level of physical exertion you're comfortable with. They range from inflatable obstacle courses to military-like basic training courses to high ropes course that will really build trust among team members.
Special Note: Only plan an obstacle course if all of your employees are physically up for it. The last thing you want to do is isolate one or two workers because they aren't able to participate due to fears or physical limitations.
Outdoor Movie Night
Once everyone clocks out you can continue the team building with an outdoor movie night. All you need is an inflatable movie screen, a projector, a few speakers and a blu-ray player. There are also companies that will rent out the equipment and get everything set up for you.
You can pick a movie that's about team work (like Ocean's 11) or something that's related to your industry. Another way to start the team building before the screening is to take an office poll on which movie to watch.
Participate in a Charity Event
A day of volunteering is an excellent way to get your team working together. Depending on the charity event you choose, your employees can use their skills in new ways, take on new work roles and get a mental boost from giving back.
Studies have shown that volunteerism through work increases employee engagement and passion. This in turn improves retention rates, which lowers talent costs. In terms of team building, doing good together is a great way to create strong bonds among your employees.
Take an Improv Class
Make creativity and communication the focus with a team building improv class. Many theatres offer specialized improv classes and programs for corporate types that are looking to improve team work. Even the famous Groundlings improv troupe offers a corporate team building class.
You never know what surprises and challenges your team may face day-to-day. Improv teaches people to actively listen and engage. You have to think quickly, adapt and communicate clearly. Improv is also a collaborative effort that gets participants to perform as an ensemble.
Even better – you can take some of the improv activities you learn back to the office.
Try to Get Out of an Escape Room
There's nothing like a tight deadline to bring your team together. During an escape room challenge teams of up to 10 people must find clues, solve puzzles and work together to get out in 60 minutes or less.
If you're in Central Texas an Extreme Escape San Antonio escape room is the perfect place for a team building adventure. Our escape rooms in San Antonio each have a unique theme and challenges that will bring your employees closer together. The real benefit for managers is we allow you to sit in our observation room so you can watch employees interact and engage during the activity.