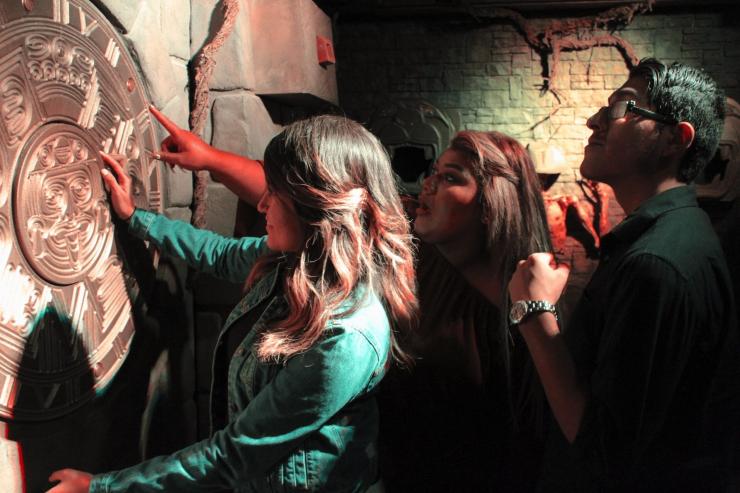 Why San Antonio Escape Rooms Are a Big Attraction
If you're looking for things to do in San Antonio that put you in the middle of the action escape rooms are something you'll want to check out. It's a relatively new type of entertainment that's becoming popular with people of all ages.
The escape room craze started in Asia. In 2008 Takao Kato created the first escape room game. His intention was to bring choose your own adventure books to life. Soon escape rooms were showing up in Europe. The trend made it's way stateside a few years ago and it's been growing ever since.
If you aren't familiar with escape rooms, the basic objective is for a group of players that are locked in a room to use clues and solve problems in order to get out before the clock hits zero. Usually, players will have an hour to escape the room. 
One look at TripAdvisor will tell you escape rooms aren't one of the fads that quickly come and go. Around the country escape rooms are listed as one of the top activities in large metros. Even MarketWatch has noted business is booming for escape room owners.
What is it that makes escape rooms so appealing? There are lots of reasons to get in on the fun, but the three points below are key reasons behind the increase in San Antonio escape room games.
It's Like Being in a Life-Size Puzzle
People are really getting into escape room play, and what's not to love? Playing an escape room game is often compared to being in a life-size puzzle. The entire room from floor to ceiling is full of potential game pieces that help you solve clues and complete tasks.
Escape rooms that offer a truly immersive experience are on par with theme park attractions. So much so, Extreme Escape worked with theme park professionals to create our rooms. Sights, sounds and even smells are incorporated to transport the players into the world of the game.
The theme of the room also matters. A study by professor and game designer Scott Nicholson found that different areas of the world have unique theme preferences. In Asia horror themes are the most popular, but in the U.S. more players prefer modern themes. Luckily at Extreme Escape we have both.
Visiting an Escape Room in San Antonio is the Latest Team Building Trend
Escape rooms aren't just a fun form of entertainment. To get out of the room in time, players have to work together. This makes escape rooms in San Antonio ideal for helping corporate teams learn to work together and communicate better. Managers can even look in on their teams as they work to solve clues and get out of the room while the timer ticks down.
It's an eye opening experience that can reveal:
     How people handle pressure
     Which employees are the biggest team players
     Who the natural leaders are
     If employees are balancing critical and creative thinking
Not to mention a San Antonio escape room is a lot more entertaining than sitting through a seminar. At Extreme Escape we've worked with corporate teams of all sizes, including USAA and Yelp.
Entertainment Everyone Can Enjoy
It's rare to find an activity that everyone from age 8 to 80 can enjoy together. Escape rooms are in that unique space that attracts tweens, teens and adults equally. That factor is one of the biggest draws for parents. MarketWatch's research has found that 14% of escape room players are families with adults and kids.
Given that thousands of families visit the area each year and dozens of businesses are headquartered nearby, it's no surprise escape rooms in San Antonio are a growing trend.
There's no shortage of San Antonio attractions, but there's only one place where you'll find excitement around every corner as you use your wits to outsmart zombies, aliens and pirates. Extreme Escape has four rooms at each location that offer a unique challenge behind every door.