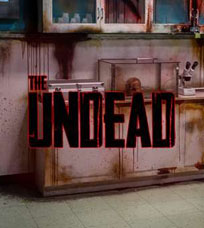 THE UNDEAD
ZOMBIE INFESTED ESCAPE FROM ROOM GAMES
You and your team are trying to survive the zombie apocalypse. There are rumors of a doctor that may have an antidote that could stop the infection and save humanity.
Your eclectic group of survivalist scientists is on a mission at the bunker where the doctor was last seen. You must get in, secure the location before the zombies know you're there and then find the antidote before it's too late. Work quickly and quietly as a team if you want to survive. If time runs out instead of escaping you'll become . . . The Undead!
Game Details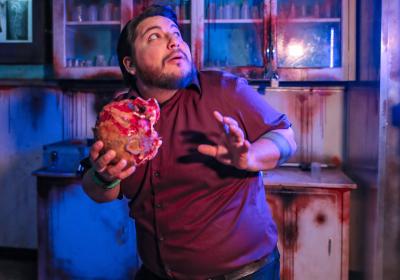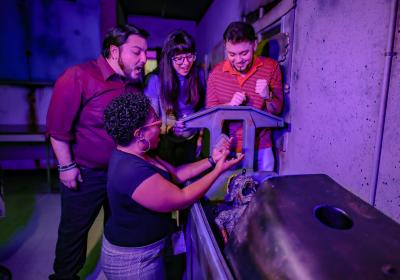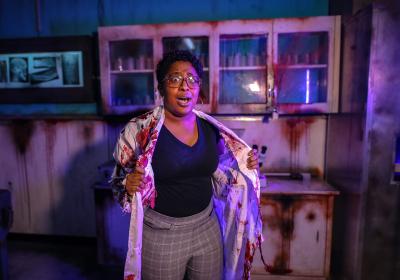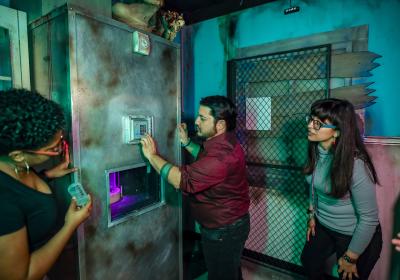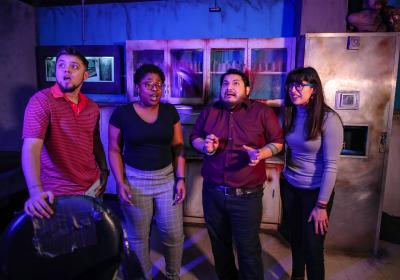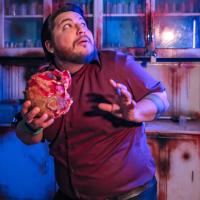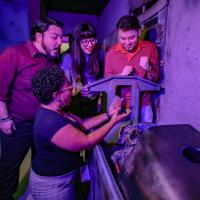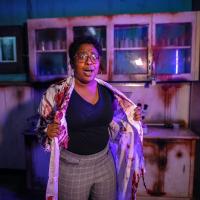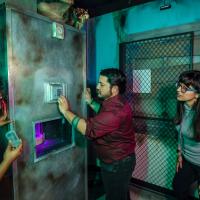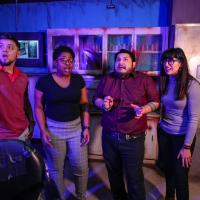 Experience a Thrilling Live Room Escape Before Time Runs Out!
Real Room Escape Games That Test Your Survival Skills
Would you survive a zombie invasion? You've probably wondered how you'd react when time is running out and zombies are lurking around every corner. Now is your chance to defeat the undead in a multi-dimensional environment that puts you in their world.
You and up to nine friends can take on this zombie-filled live action escape from room challenge. It's designed to be a frighteningly good time for teens and adults that aren't afraid to face the living dead. Solve the clues and puzzles within 60 minutes and you'll escape before being attacked.
Can You Make It Out Of This Escape From Room Game? See how you'd do against a plague of the undead by booking this escape room today!
Scroll Banner